Recently, we were working with an elevator company on a remodel project. The elevator company mentioned that they had two other clients in desperate need of a contractor. The clients needed to build a space for their elevators and help install them. Their previous contractor had left them high and dry, so we came to the rescue! We happily gave them each a call and started our process of creating estimates for them.
Luckily for us, the clients were neighbors, and the footprint of their homes were mirror images. Though they were mirror images with the elevators going in the same closets in the floorplans, the previous contractor was stuck on a different phase for each. Because of this, one elevator's project was a bit more complex than the other, but we were never concerned with the challenge.
Another challenge we had to figure out was how to protect the hardwood floors, staircase, railing, and walls from any damage carpenters or subcontractors could cause. Our carpenters meticulously wrapped the stair railings in bubble wrap, installed Ram Board up the walls, and installed Ram Board and plywood along the floors. With all that protection, the concrete truck's tube vibrations couldn't scratch the floor when it poured a new elevator pit. We quickly repaired any mistakes the previous contractor made, including reforming for the proper thickness of the concrete slab at the pit's bottom and swapping out the poorly constructed rail blocking for the elevator to connect to once installed.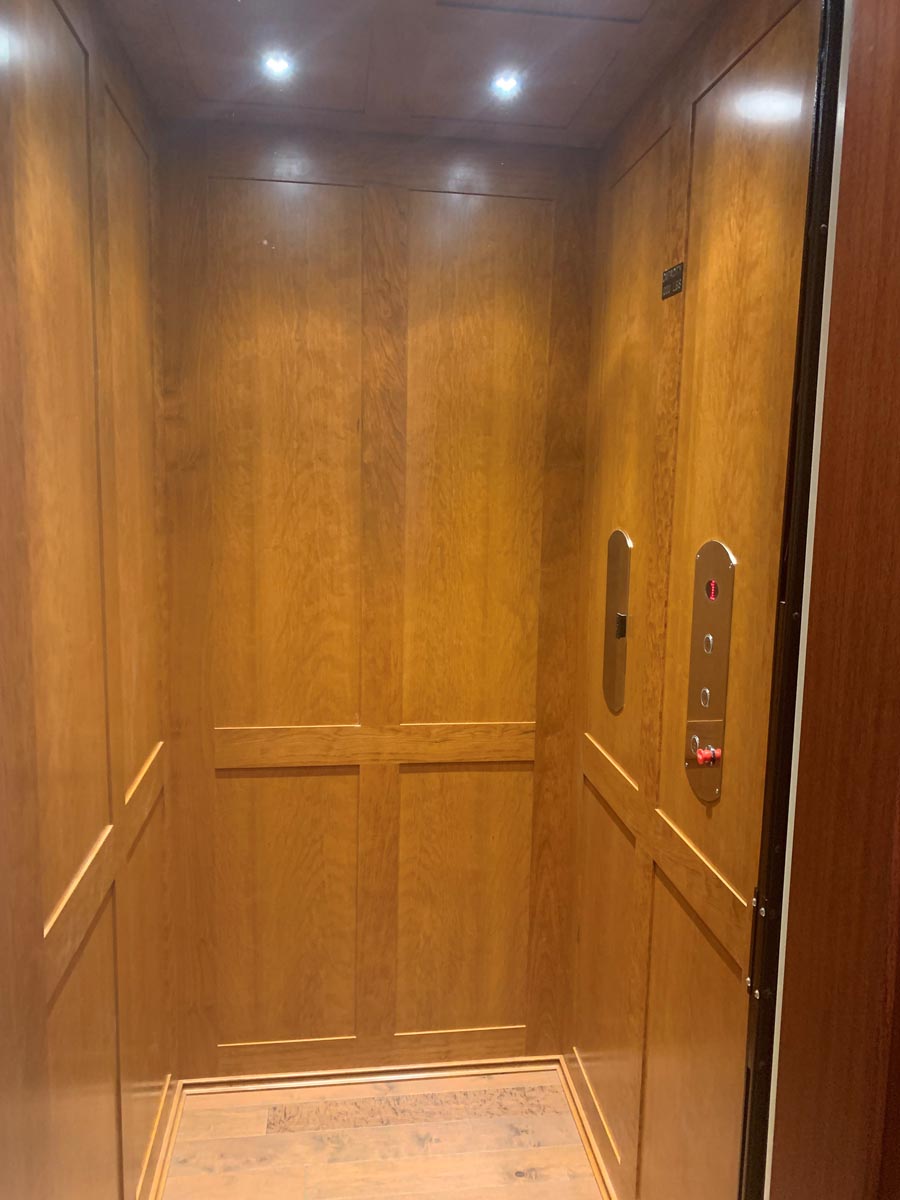 Both projects were going smoothly and meeting the scheduled deadlines until we encountered a hiccup with the doors. Thankfully, we worked with our door specialist partner to make it right. It took some time since we needed to involve the clients in the first test door, which they painstakingly inspected before giving their approval. All in all, we have two very pleased households that can enjoy their elevators for many years into the future.
If you have a project in need of support,
contact us today